Code'n My Way to the PDC - Brendan's Security Cam
Following up on my recent vow of
No Fun Til It's Done
... I am pleased to announce... IT'S DONE!
That's right; after a couple of months of on and off coding and a week of obsessive coding and testing, Brendan's Security Cam is ready to be unleashed on the masses... or at least this functional late beta version is.
Head on over to my contest entry page on
Channel 9
for full details.
And now... for a couple of obligatory screenshots:
Part of the Splash Screen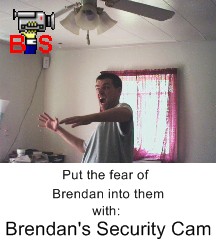 Main Window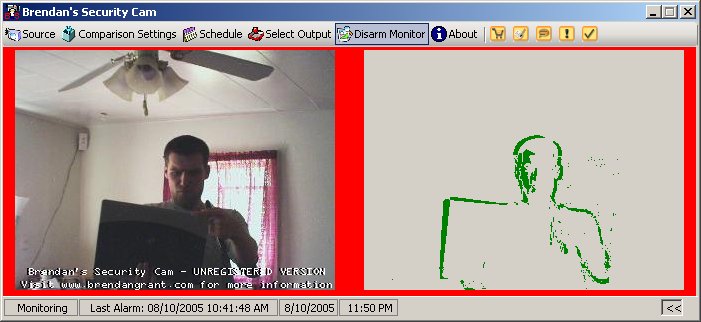 In case you are wondering, no, the person featured in those pictures is not I, but instead
Dan Abbott
of the
Daniel Abbott Terrorist Experience
. A month ago I had him come by and pretend to rob my house a few times so I could get some shots of it for later use... and of course I could not use such pictures for good.